Press Review - Faugères

Enrico Bernardo - Mes vins de Méditerranée / Faugères 2003
- 2007-11-01
About Faugères
A la vue, le vin est limpide avec une robe rouge rubis aux nuances pourpres. Le bouquet est ouvert, fruité épicé, enrichi par des notes de cacao, vanille et cerise. La structure est tannique, riche, avec une belle puissance. La fin de bouche est chaleureuse. Vieillissement: 2-3 ans. Décantation: oui. Température de service: 16°. Accord […]


Jancis Robinson / Faugères 2005
- 2007-09-21
About Faugères
16/20 Very rich and reassuring – broad and almost ready, although there is no shortage of well handled tannin. 13,5% – Drink 2007-2010.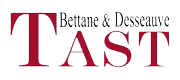 Guide Hachette / Faugères 2003
- 2006-09-01
About Faugères
Hecht & Bannier, négociant-éleveur, a choisi de présenter ce Faugères 2003, élevé vingt mois en fût, grillé, toasté, boisé au nez comme en bouche ; il faudra s'armer de patience (quatre ou cinq ans) avant de déguster ce vin charpenté mais encore trop marqué par son élevage. 15 à 23€

Wine Spectator / Faugères 2003
- 2006-08-31
About Faugères
89/100 Ripe, rich and full-bodied, with a fat vein of blackberry, plum, smoke and spice flavors, with touches of cream as well. Balanced and firm, with an intense, tannic finish of bittersweet chocolate. Drink now through 2009. 800 cases made – US$ 29 — K.M.


Wine Enthusiast / Faugères 2002
- 2006-03-01
About Faugères
89/100 One of the more exciting appellations in Languedoc, Faugères produces wines of considerable depth and flavor. This wine is no exception, displaying solid tannins coupled with juicy red fruits. It's an elegant wine with ripe fruit tempered by a cool, restrained element. — R.V.


Jancis Robinson / Faugères 2002
- 2006-01-03
About Faugères
17.5/20 Lighter colour than most. Rich and slighty treacly – very appealing on the nose. Round and very fruity. Extremely soft with dry edges. Lovely for current drinking with a very mineral edge. Lots of character. 13.5%


Jancis Robinson / Faugères 2003
- 2006-01-03
About Faugères
16.5/20 Very heady, super-ripe nose – purple fruits oozing fruit – almost Napa Valley! Good, sleek palate entry – very smooth – and then extremely dry tannins on the finish. Good start but it will take time to smooth out those dry tannins… 14%