Vin biologique, certifié FR-BIO-01
Coup de Savate
Piquepoul or Chardonnay? Cheese or dessert ? Rousseau or Voltaire? Hecht or Bannier? The fight promises to be tough between the two champions. On my right, the rare Piquepoul, its heightened freshness, its liveliness and notes of hawthorn. To face it, on my left, the Universal Chardonnay, revealing the terroir and its fine buttered notes of white fruit and citrus.
May the best win !
Varieties
Piquepoul blanc, Chardonnay
Ageing
100% stainless steel and concrete vat
"Coup de savate" donates 1% of its turnover to environmental associations.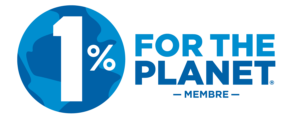 READ THE REVIEWS ABOUT THIS WINE